WHY ECOTEC?
As front runner in providing technologies for small sewage treatment plants,we set the market standards for small Sequencing Batch Reactor-SBR based STPs in India.Our competitive edge over others make us stand above convention and we are,
Reliable
Continuous Customer and Collaborators Relationship
Efficient
We have rigth solution of each of your wasterwater character
Economical
Highest quality product with very long life
Advanced
Meet present and future PCB norms
Eco Friendly
Fully biological treatment unless there are special needs
Flexible
Our designs can be adapted for your local conditions
Sustainable
Long liftime products without need for frequent replacement of parts
Safe
Our design takes care for human and environment safety seriously

Innovative
Made in India for Indian conditions with German Standards
EcoTec You Can Rely on....
Benefit from our Expertise and Experience
EcoTec is the first company in India to introduce SBR process for small sewage treatment applications. Where public sewers are not possible, be it individual homes, hotels, hostels, schools, industries and any other institution that has sewage outflow, EcoTec provides solution to meet the regulatory requirement and your personal intention to protect the environment. With an unmatched experience with our plants operational in all corners of India, is testimonial to our expertise and knowledge of technology and local conditions. The advanced technology is future ready when there is a need for better treatment and our experts are always ready to support you with special designs that will treat your sewage and wastewater.
Knowledge Sharing
Our customers and clients are the core to our business. Our customers know about their water and we find the solution their sewage water problems. Each industry has different sewage water composition and we find the right treatment options. We constantly improve our technology to provide the best solutions that are economical, robust and reliable. Every customer benefits from our research and knowledge gathered over many years.
Our Customers
Our customers benefit from expertise and quality we define for our product. Centralized product development ensures high quality of sewage treatment installation in each customer location.
Strategic Partnership
We work with right channels to deliver the high quality sewage treatment systems to the final customer. Our channel partners are supported in design, technology, installation, service of our fully automatic SBR sewage treatment systems.
EcoTec's channel partner companies promote ESBR and EcoSBR products and services to their customers. In return, channel partners receive access to product and marketing training, discounts, technical support, lead generation tools.
Our Network
Our strength is our network of sales and service providers. Every dealer is given in depth education and training to serve our customers better with wide knowledge acquired from EcoTec. Global knowledge is transferred to each and every location in India through our network. This makes us the market leader in small SBR sewage treatment plants in India.
EcoTec SBR-Sewage Treatment Systems - Applications
Our wide range of application starts from the smallest possible sewage treatment system for your individual home to as big as your community.
Single Home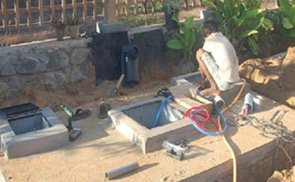 When it comes to having your own STP at home, EcoTec STPs gives you the best price, performance and ROI. You only have to let us know your family size and we provide the right size of plant that can be retrofitted into your existing septic tank or in a tank constructed as per our design. We can retrofit our EcoSBR into your existing tank without need for any major change to the tank.
Cluster of Homes and apartments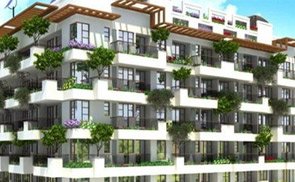 For apartment blocks from 20 houses in stilts, we have designed many STPs that work without an operator, yet performing the treatment beyond the statutory requirement. Thanks to our expertise and foresight to develop STP that are fully automatic and intelligent. Many buildings with our STPs have been rated green buildings.
Mid Sized Communities
If you are a community of 50 homes and up to 150 dwelling units, EcoTec SBR sewage treatment plants can treat the water to very high quality to reuse for your flush and any other reuse purpose. Only periodic supervision of the plant is required and not a regular operator. EcoTec SBR plants have reduced the cost of sewage treatment to a very high degree to our clients.
Larger communities with up to 700 dwelling units are benefiting from our special designs. We have retrofitted many non performing STPs to improve the quality of treatment. Our special designs for larger communities save huge initial investments and reduce operational cost drastically during low occupancy period. Thanks to our module based designs.
EcoTec References
Industries, Offices, Schools, Hotels, Hospitals and Recreation centres
When occupancy, quality and quantity of sewage and wastewater is varying on a regular basis, EcoTec ST s still produce the same treatment results. Our intelligent EcoSave mode determines whether to do a treatment or wait for the right situation for proper treatment. Thanks to our sensor based control systems. Special Designs are always possible when we know your wastewater situation. Th e below reference give an idea of our robustness,
A hospital with 200 beds treat the wastewater surrounded by houses
One has to walk over the STP before entering a hi-tech office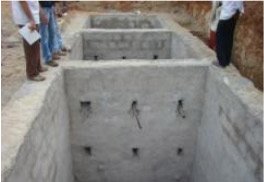 Underground tanks being prepared for a hotel sewage treatment plant
Treate Sewage water used in garden in a software company with 1000 employees
A lake uses our treated sewage wastewater for growing fish and for recreation
A hotelwith 50 roomstreats it sewage to protect the environment with our advanced SBR system
Best in the market components being used for long life and rugged use
Our Advanced microcontroller is programmed to treat sewage without minimum loading conditions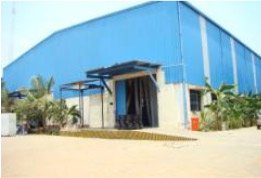 Many manufacturing industries have retrofitted their existing STPs with our automated SBR system